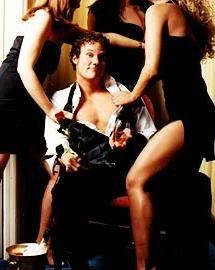 my friend larry said that he doesnt have a girlfriend yet.

for every 90% female there is only 10% male.
only 70% of of that 10% are not gay.
only 50% of that 70% are not suplado.
only 30% of that 50% are not jobless.
only 10% of that 30% are not ugly.
only 2% of that 10% are not pigs.

so i told him not to fret.. women cannot afford to be choosers nowadays. LOLz.